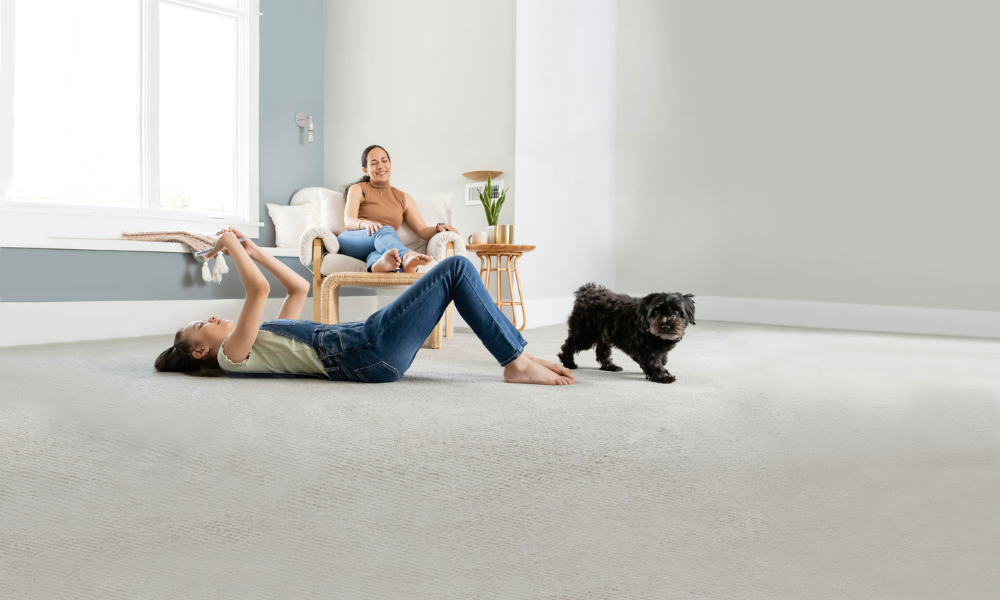 Marlboro Chem-Dry, The Green Choice for Earth Day
FRIDAY, APRIL 19, 2019
Here are two key things that make Chem-Dry a natural supporter of Earth Day; our process and our solutions.
While Earth Day is celebrating its 48th anniversary on April 22, 2018, we at Chem-Dry are not far behind as we're celebrating our 41st year as an innovator in the natural carpet and upholstery cleaning industry. During our history, Chem-Dry has led the carpet cleaning industry with green certified solutions and more environmentally friendly cleaning processes that deliver superior, healthier results!
Let's talk a little bit more about our process and why Chem-Dry is healthier for the environment and the healthier choice for your home.
Most carpet cleaners use a traditional steam cleaning process, which drives gallons of soapy water at high pressure into carpets and then attempts to suck up as much of that dirty soapy water as they can. This process leaves a sticky, dirt-attracting residue on carpets that makes them get dirtier faster after cleaning and plus, the excessive amount of water means the carpet takes much longer to dry and often soaks through to the backing of the carpet, creating a breeding ground for mold and mildew. Essentially, the more water you put into carpet, the longer it takes to dry and the more likely the carpet is to have unhealthy things grow in and under it! Gross!
On the other hand, Chem-Dry uses a proprietary non-toxic Hot Carbonating Extraction (HCE) cleaning method and a primary cleaning solution that's green certified, called The Natural®.
The Natural is safe and non-toxic for people and pets, doesn't contain any soaps or detergents and therefore doesn't leave behind any dirt-attracting residue. On top of that, our process relies on the natural cleaning power of carbonation instead of high pressure water, so we use about one-fifth the amount of water that typical steam cleaning does.
Why does that matter?
It matters because our process is kinder to the planet, doesn't have the same health risks of creating mold and mildew that typical steaming does, and allows your carpets to dry much faster – in a couple of hours rather than a couple of days! And if you want to know which process is healthier and more effective … an independent lab tested the Chem-Dry Hot Carbonating Extraction cleaning process and found that we remove an average of 98% of common household allergens from carpet and upholstery, and 89% of airborne bacteria when a sanitizer is added! So we offer a safer, more effective and healthier carpet cleaning experience for you, your home and your family, using ONE-FIFTH the water used by steam cleaners!
What we do and how we do it is good for the environment and good for Planet Earth!
So what about the solutions we use?
At the heart of Chem-Dry's cleaning process is our Green-certified solution, The Natural. In fact, all of the ingredients we use in The Natural are included on the FDA G.R.A.S. (Generally Recognized as Safe) list, meaning it is safe and non-toxic for kids and pets! It's also free of harsh chemicals, soaps, detergents or phosphates and doesn't leave behind any sticky or dirt-attracting residue. Because this product is natural, it's the perfect solution for people with allergies. It contains no soaps or detergents so it's not only safer for your home but it's safer and healthier for your family!
In fact, Chem-Dry offers a wide range of OVER 50 GREEN CERTIFIED CLEANING PRODUCTS that we use in our services, for everything from getting out tough stains in your carpets or upholstered furniture to cleaning tile and stone floors to eliminating pet urine odors. What does "Green Certified" mean? A green product is one that meets common industry criteria across several core areas: Health, Toxicity and Safety; Protection of Aquatic Life; Safety for Materials Contacted; and Clean Air requirements. Basically, it's designed to minimize the adverse environmental impact it has from what it's made of, how it's produced and how it's used.
At Chem-Dry, we're committed to producing Green Certified solutions and being environmentally friendly in our processes and services and we want our customers to know that we are focused on the health and safety of their homes, their families and the world we live in!
In addition to The Natural, one of our many other Green-certified solutions is our World Famous® Spot Remover, which can tackle the toughest spots and stains that you can imagine. It uses carbonation to lift the dirt and stains to the surface, allowing you to be able to remove them when other products couldn't! All while knowing you're using products that are healthier for the environment and for your home.
At Chem-Dry we care about our planet. We care about sustainability and we care about our environment. And we care about helping people live healthier lives, which starts with clean carpets and a healthy home.
Happy Earth Day from your friends at Chem-Dry!
BACK TO BLOGS