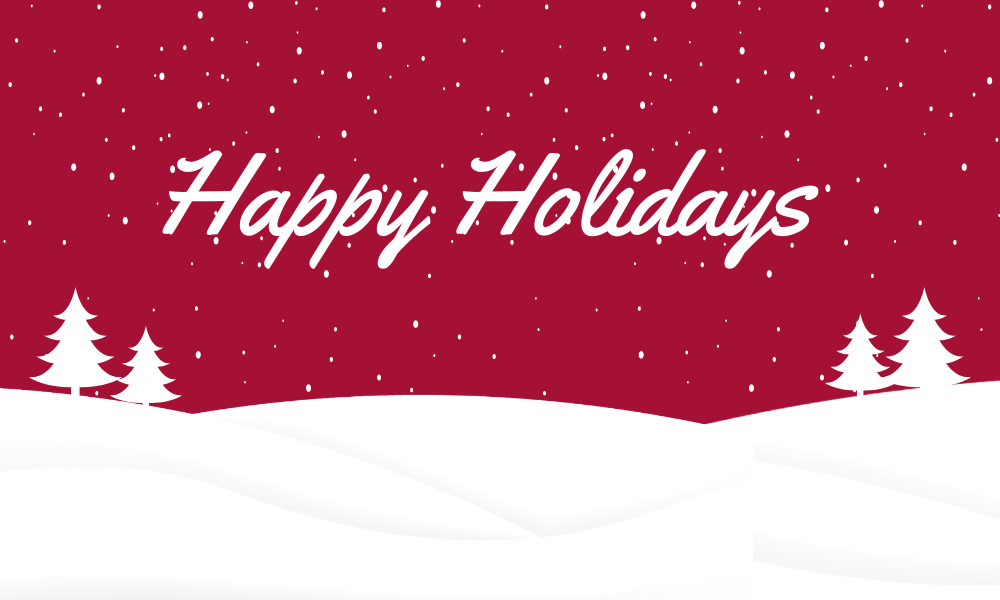 Holiday Checklist
THURSDAY, DECEMBER 1, 2022
The Holidays are upon us! 'Tis the season for family and friends and delicious food. However, it can be a stressful time of year. Here is a holiday checklist to help alleviate stress and ensure you get everything done!
Music
Nothing gets you into the holiday spirit quite like a good holiday playlist. Find a playlist you already love or create your own! Find your favorite classics and discover new covers and new original holiday songs. Listen to it while working, driving, or spending time with your family and friends to instantly boost your mood.
Decorating
Set the cozy, festive mood in your house by decorating! Pull your decorations out of storage and take stock of what you have. Go to the store to buy some new ones if you need them. 
Dedicate an afternoon to decorating your house. Wear some comfortable clothes, light a winter candle, turn on your holiday playlist, and get decorating! Some holiday staples include:
A Christmas Tree

Lights

For the tree

For your roof 

For your yard

Nativity Scene

Menorah

Stockings

Snow Globes

Mistletoe
Christmas Shopping
Christmas shopping can be one of the most stressful parts of the holidays. But it doesn't have to be! Follow this step-by-step guide.
Make a list. Write down the names of every person you want to buy gifts for. 

Decide on your total budget and the budget for each person on your list. 

Brainstorm as many ideas as possible for each person and write them down. If you get stuck, Google some ideas or check out Etsy for personalized gift ideas.

Start shopping around online for the gifts you brainstormed. See if they're in your price range. If they are, copy and paste the link into your list. Keep everything organized in one place. 

Once you've found what you want to buy, order the gifts online or plan a time to go to a store.

Buy wrapping paper, bows, ribbons, and cards to wrap your gifts. Set aside time to wrap them, or take them somewhere to get them wrapped professionally.

If you have kids, make sure to stock up on batteries. Ensure all their toys will work when they open them!

Give the gifts to friends and family, or put them under your tree!
Cleaning
If you love hosting parties, make sure your house is clean for all your holiday parties! If you don't love hosting parties, use the holiday season as an excuse to deep clean your house anyway! Who doesn't love a clean house?
Let A-1 Garden State Chem-Dry help you get your house looking spotless. We can clean carpets, upholstery, rugs, stone, tile, grout, and leather. We also do pet odor removal, stain removal, and granite countertop renewal. A-1 Garden State Chem-Dry can take away the stress of cleaning, and provide a deeper clean for a healthier home for you and your family. Call us today to get a free, no-obligation quote!
BACK TO BLOGS