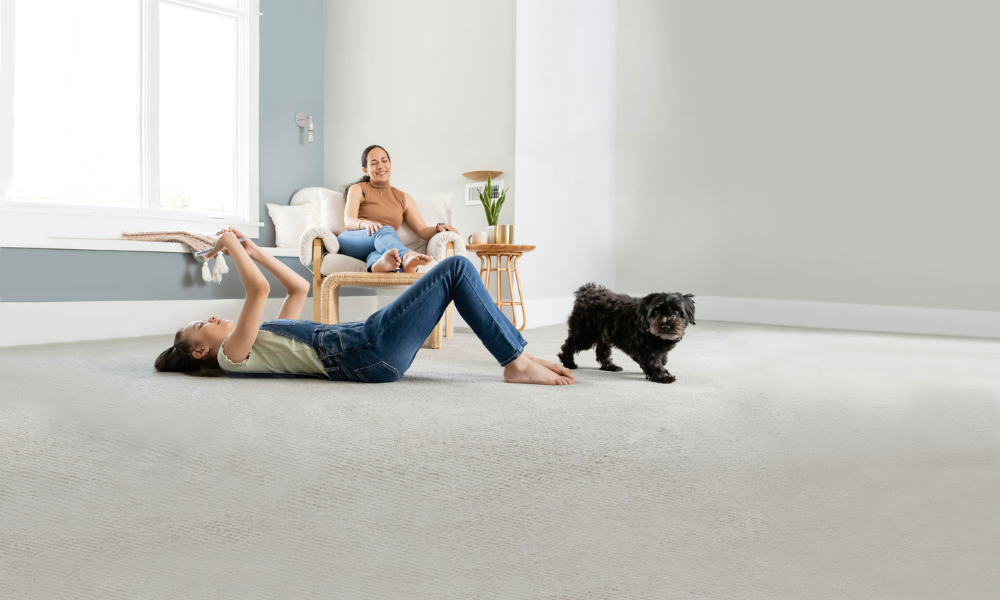 How Does Chem-Dry Clean?
TUESDAY, JUNE 22, 2021
Us here at A-1 Garden State Chem-Dry love talking about what makes Chem-Dry the superior option to cleaning your carpets and furniture, but how exactly do we separate ourselves from our competition?
The story begins in the early 1970s with a young law student named Robert Harris. Harris was on a flight to his home in California when he accidentally dripped some salad dressing on his silk tie. He worried that his tie was ruined, but an unlikely hero came to save the day: a flight attendant with a club soda! She knew from experience that the carbonation in the soda water would break down the stain and allow removal without any damage occurring to the silk.
Robert Harris kept this experience close to him. As he looked around at the methods carpet cleaners were using, he was unimpressed with how long it took for carpets to dry. He set out to find a better alternative that wouldn't only fix the soaking wet carpets, but also use less harmful chemicals that left dirt-attracting residue. Recalling his experience on his flight, he began researching how carbonation could remove and prevent dirt and stains from carpets, which eventually led to the very first Chem-Dry.
Using methods and tools Robert Harris first used nearly 50 years ago, A-1 Garden State Chem-Dry works hard to clean your carpets and upholstery. The tool that makes up the foundation of everything we do is something we like to call The Natural. We use this to cause a chemical reaction which produces carbon dioxide. This forms bubbles which react when applied to a surface and lifts just about everything out of your carpet. Using a chemical reaction allows us to use less water, which means less drying time and less dirt getting on your carpet.
A-1 Garden State Chem-Dry is proven to remove 99% of non-living allergens from your carpet and upholstery and 99.9% of pet urine odor from carpets. This helps you and your family stay healthier. Our customers are our #1 priority.
If you have any questions or want to schedule a cleaning, please don't hesitate to give us a call!
BACK TO BLOGS