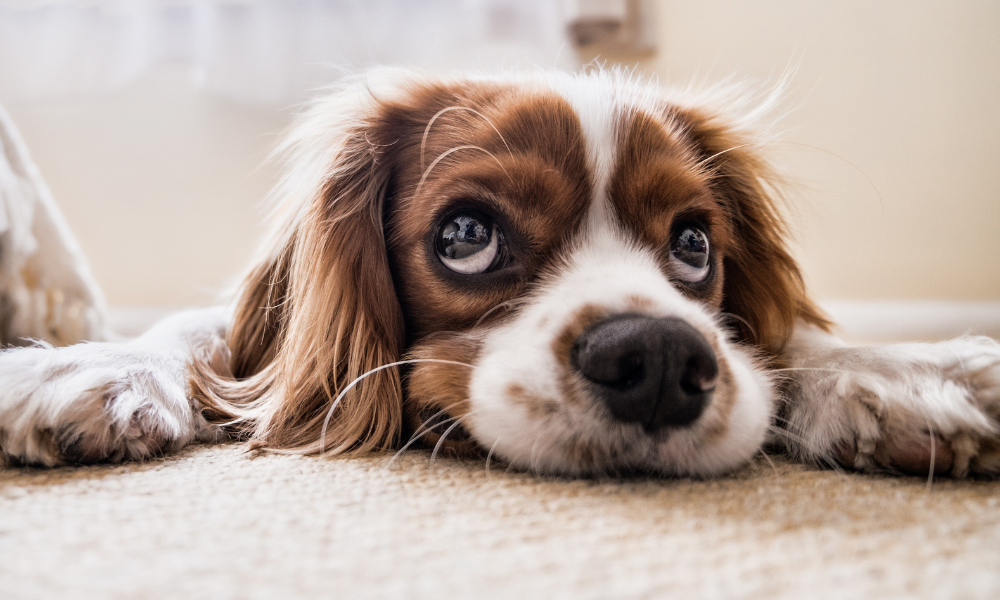 How To Remove Pet Urine Odors From Your Carpet
WEDNESDAY, JANUARY 4, 2023
Here at A-1 Garden State Chem-Dry, we love our pets and know you do too! But as much as we love them, sometimes accidents happen. Don't let these accidents cause you any stress. Let Chem-Dry take care of them! 
When pet urine doesn't get taken care of and sits for too long, it can seep through your carpet, fibers, backing, padding, and even the subfloor. As the urine dries, the liquid will evaporate, but the urine crystals left behind will become even more concentrated and pungent. 
There are many DIY methods to remove pet urine, but they're generally not the most effective. Vinegar and baking soda are commonly cited treatments for pet odor removal. But, especially when the urine has seeped beneath the carpet, they can't remove the odors completely. 
Many other pet urine removal treatments simply mask the smell with perfumes instead of removing the stain and odor.
Chem-Dry's revolutionary P.U.R.T. (Pet Urine Removal Treatment) removes 99.9% of pet urine odors from carpets. Here's how:
A Chem-Dry professional will use a special UV light to detect all pet urine accidents in your house, even those you might not have noticed. 

Next, they will use the Hot Carbonating Extraction cleaning process to remove any liquid or loose urine crystals from the carpet. 

This process releases millions of microscopic, carbonating cleaning bubbles into your carpet. The carbonated bubbles penetrate deep into the base of the carpet, literally exploding the dirt and grime off the surface of the fibers. Our powerful extraction equipment then lifts dirt and grime to the surface, where they are whisked away.

Then, they will apply the Pet Urine Removal Treatment to each stain. P.U.R.T. travels deep into the carpet pad and even the subfloor, allowing it to reach areas typical cleaning products and processes can't. 

P.U.R.T. goes to work, breaking down all the odor-causing matter over the next 24 to 36 hours. It eliminates the odor at the source by exploding the urine crystals that cause the odors. When each treated area has dried, the smell will be gone for good! 
So, next time your pet has an accident, you know who to call! We look forward to helping you, your family, and your pets live in a happy, healthier home here in Monmouth County.
BACK TO BLOGS