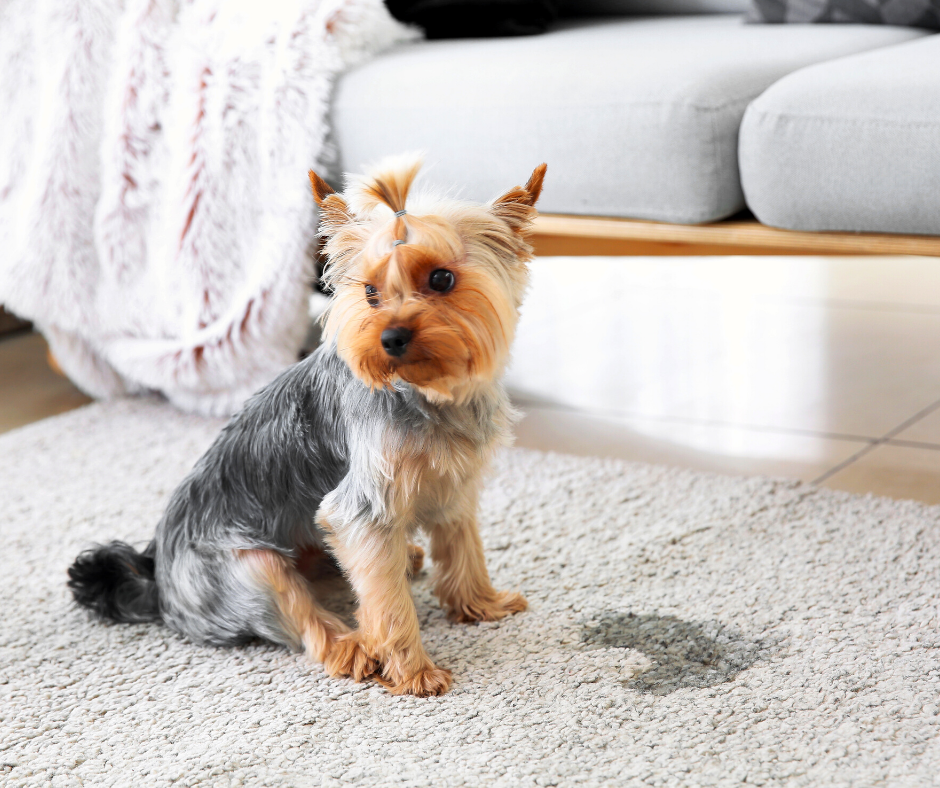 Removing Pet Accidents, The Chem-Dry Way
THURSDAY, SEPTEMBER 28, 2023
Bringing home a new pet is an exciting time. Accidents are bound to happen though, and when they do you shouldn't panic. With Chem-Dry's Pet Urine Removal Treatment, you can rest assured pet accidents will be quickly and efficiently removed. With 99.9% of odors being eliminated, PURT blasts urine crystals on the spot so your pet is less likely to keep having accidents. Chem-Dry's cleaning process uses less water than traditional carpet cleaning methods, too, so there is no excess water or residue left over. 
Chem-Dry's PURT Removes 99.9% of Pet Urine
Chem-Dry's Pet Urine Removal Treatment has been independently tested in labs, and has been proven to eliminate 99.9% of pet urine odors from your carpets. PURT removes these tough-to-get-out stains by blasting the urine crystals out of your carpets or upholstery so that your pet can't detect those spots and mark them with urine again. Chem-Dry targets the source of the odor in pet urine, while other carpet cleaning methods and store-bought cleaners simply mask the smell.
PURT Dissolves Urine Crystals So Accidents Don't Continue
Instead of simply masking the scent of urine accidents with perfumes like other cleaning methods tend to do, Chem-Dry's PURT removes the source of the odor by blasting the crystals in the urine away. We target the source of the odor to ensure that it is removed, not simply covered up. This means that not only are your carpets getting cleaner, but they smell better, too. Additionally, your pets won't use the bathroom in the same spots in your house because they won't be able to detect the scent of urine on your floors.
PURT Uses Less Water Than Traditional Carpet Cleaning
Other carpet cleaning methods often use more water than necessary, which can lead to a buildup of mold and mildew within your carpets and on the floor underneath. This can lead to an unpleasant smell, and in severe cases you may need to replace your furniture or flooring. With Chem-Dry, we use less water than traditional carpet cleaners, meaning your carpets are less likely to grow unwanted mold, they dry faster, and smell better, too.
When it comes to pet urine messes, trust the experts at Chem-Dry to not only make sure that the stain is completely removed, but to leave your home cleaner and healthier, too. Learn more here: Pet Urine and Odor Removal in Monmouth County (a1gschemdry.com) and call your local A-1 Garden State Chem-Dry for a free quote today.
BACK TO BLOGS