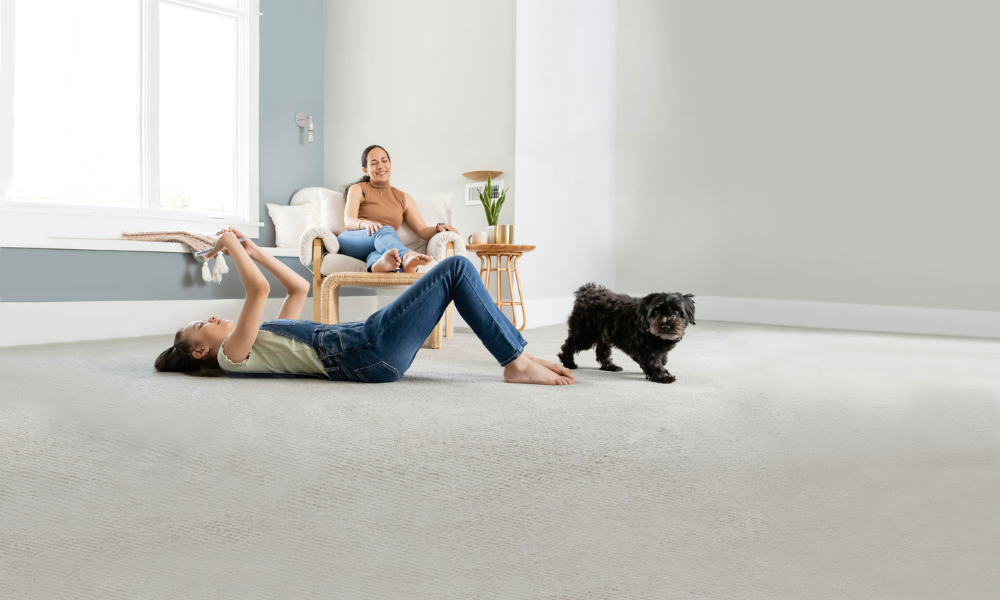 Spring Cleaning Tips!
WEDNESDAY, FEBRUARY 6, 2019
Spring Cleaning Tips!
Wednesday February 6, 2019
With spring just around the corner, this means that those flowers and trees will start to blossom. While exciting, we know how frustrating allergies can be for us and our families! While pollen is inevitable and something we will have to deal with, there are ways that we can combat this frustration! While pollen generally affects us while outside, it may surprise us that pollen can actually get stuck inside the walls of our own homes! this is where A-1 Garden State Chem-Dry is here to help!
Presence of Pollen in Our Homes
Avoiding allergies for us usually means hiding inside our homes. We feel safer from pollen inside, but a lot of us don't realize that our allergies can creep inside with us! Pollen often gets trapped inside the fibers of our carpet and upholstery, causing those itchy eyes, stuffy noses, and coughs.
The pollen grains get spread everywhere around us. If a door is accidentally left open, or a breeze comes through an open window, pollen can and will find its way inside! Your carpet is one of the biggest traps for these pollen grains.
Tips to get your home as allergy-free as possible:
Increase dusting your home

Get rid of that pesky pollen by dusting inside often. To reduce the impact pollen in your home, dusting can be a very big tool to use. Besides the normal furniture you might think to dust, you may want to pay special attention to the less obvious places. This includes your silverware and dishes, ceiling fans, and random spots around the home. Make sure you take your time, and be very thorough as this is a very important step to keep your home clean.         
Wear a pollen-proof mask while cleaning.

While keeping your carpet clean, vacuuming is one of the most important tasks. If vacuuming doesn't end up helping, a pollen-proof mask can be worn to reduce the exposure to those pesky pollen fibers. These masks, which can be found at most DOI stores, will help decrease any reactions you might have.

Using a Quick Fix method to remove pollen stains on your upholstery or carpet

We all love having plants and flowers in our home, but we don't love the stains that they cause to our carpets and upholstery. While there isn't a "Fix All" home remedy, we suggest using some ordinary, sticky tape. Just place the tape on and tear it off. Keep doing this until the stain fades.
If you are like us, and dreading the springtime, give A-1 Garden State Chem-Dry a call today! We don't just clean your home with eco-friendly cleaning products, but we make sure your home is healthy, happy, AND allergy-free!!
BACK TO BLOGS