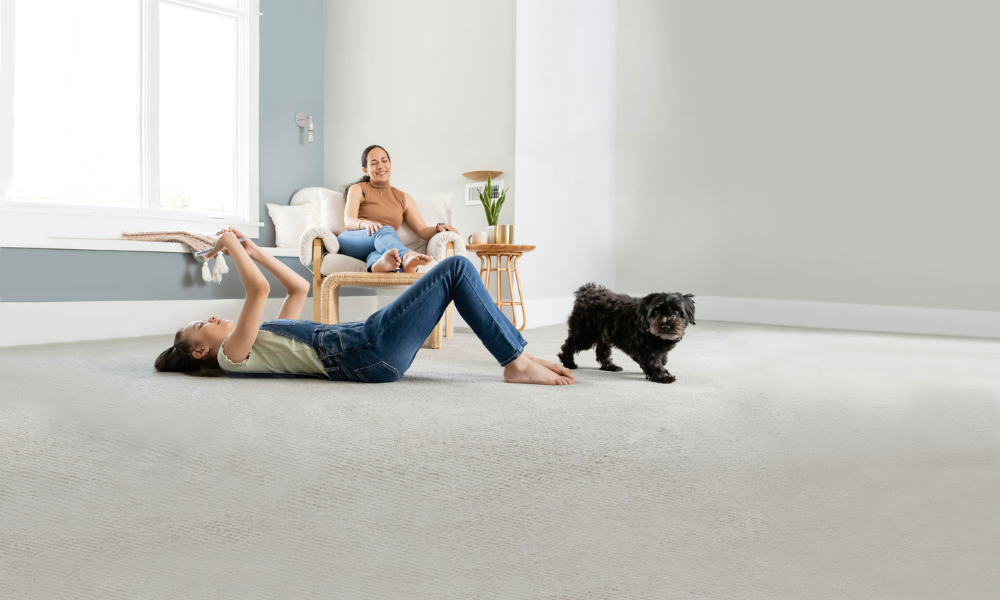 Top 5 Tips For Decorating On A Budget
MONDAY, JUNE 22, 2020
As of late, I have been trying to pick out some new decorations and furniture pieces for my new house and it has proven itself harder than expected. I don't know how interior designers make it look so easy! The challenge I'm facing is that I have to make the current pieces I have work for my space without breaking the bank for the new additions. To make matters worse, I don't have a lot of personality in my space so I want to add color. Unfortunately, as I have been shopping, I've discovered that I'm afraid to attempt those red couches and teal cabinets that look so cute online and in the store. I don't want to try something daring, only to  have to live with it for many, many years. If you, like me, want to spruce up your space on a budget, you will find this blog post helpful. 
Here are several small ways to add color to any home on a budget:
#1 Start With A Neutral Base. 
It might be challenging to decorate on that bright blue carpet or burnt orange paint color in the future, tempting as it might be right now. In the right space, the colored carpet or bold paint could be the pop of color you need but for main living areas, stick with carpet and paint that has more neutral shades if you aren't ready to commit to a color.
Likewise, if you can't commit to that Fuschia recliner or lime green entertainment center, pick large furniture in a neutral tone that compliments your personal style. For me, it's a large brown leather sectional I've moved from house to house that I love to sit on. If a new couch or furniture isn't on the radar, you might consider a sofa cover or attempting a DIY project or just love it as is and work with what you have. There are endless possibilities. 
Neutral colors and tones include shades like white, cream, tan, brown, black, and grey. When used properly these shades can create "white-space" or places our eyes can settle and focus so the patterns and colors we do want to focus on are easier to see. 
Choosing those safe colors for the big purchases means you can have confidence in your investment, and be more likely to find an affordable option in the size and style that suits you best. When taken care of properly, carpet and couches can last 10 years or more. Keeping these neutral pieces clean and fresh will help keep that neutral canvas' color vibrant for longer. 
#2 Use The Psychology Of Color To Your Advantage. 
Colors have a psychological influence on the way we use spaces and can even change the way we feel. Did you know that red makes you hungry? Or that purple can inspire creativity? This infographic features the simplified Psychology of Color. Try to Identify the main quality you would like to have more of in your space.
In my living room, I want to strive for balance. That quality is associated with the color green. If you aren't sure what qualities you might like, try to make an effort to notice color in the places where you feel comfortable. As you identify which colors are in that place and what you like about them, you'll have a place to start. Remember, It's okay to borrow color from a friend's home or your favorite coffee shop, your secret will be safe with me!
#3 Add Accents To Your Colors
 Now that you have a basic neutral canvas to play with and an idea of what kind of space you want to create, it's time to dabble on some color. 
Start small. Begin by adding some small accent pieces in the color you like. A simple throw pillow is easy to change out if you decide it doesn't work. Small simple things can make a big impact on a space. These could be anything from a picture frame, a rug, a vase, a teddy bear, a blanket, or a pillow. Give yourself a budget and get what you like!
If your budget is extra tight, look around your home for a colorful piece that you like and make it a feature in the space you want to improve. Blankets can be turned into wall art, old cups and mugs can make cute plant pots. Be creative with your decorations and go for it!
#4 Follow the 3-2-1 Rule for Depth. 
Okay okay, so I may have just made this rule up.... but the point of 3-2-1 rule is to think about depth when choosing the colored accent items. Adding everything in the same shade and tone can make a space feel plain. So here is my solution. 
Pick 3 things in the color that you love. These could be your bigger accent pieces like curtains, throw pillow, or rug. It may also be made up of small clusters of other size items in the same visual amount of color. They are going to make up the main color impact in your room. Whatever you choose, make sure these are the things your eyes would see first when you enter a room.

Pick 2 items in a color that is either in a lighter shade, unique pattern, or secondary color. Think about ones that match your color and the psychological benefit you want the main color to bring. For example, My main color would be green and my secondary color would be blue. Green for the calming positive vibes, and blue for a calm cool sense too. I already have a really cute green picture frame I can highlight and I will be adding a few plants to a shelf with a green accent rug. I want to also incorporate a blue and green quilt for my bed and maybe make one of the pots for my plants blue too. 

Pick 1 item with a complementary color that is opposite from your main color for a fun pop. This will help your space stand out and help the color you choose to be the main focus. Mix it up for different looks. I could add a simple yellow throw pillow for a bright springy pop. 
#5 Think about Patterns and Texture 
To elevate your space even further, find at least one of the 3-2-1 items with a texture or pattern. Not only does it add to the visual interest, but it helps bring in personality to your space. Do you love flannel? Add in a flannel blanket or hang a plaid picture on the wall. Do you love to travel? Find a globe or a map or airplane decoration. Love your pets? Find pet toys or a bed in the color scheme. Have an antique piano? Find coordinating music folders. Your space reflects you and your family! Have fun!
The colors you choose for your home say a lot about you. With these 5 simple rules, you too can strive for the perfect color combination to make your home the talk amongst your friends. You're welcome.
BACK TO BLOGS